.
GPS satellite tracking is easier than you think, affordable and we can get you running in a few minutes *.
Global Positioning System (GPS) is a satellite-based navigation system made up of at least 24 satellites flying up the earth. GPS works in any weather conditions, anywhere in the world, 24 hours a day, with no subscription fees or setup charges.
.
Getting started with GPS tracking
Our GPS tracking & location services platform can monitor thousands of targets (children, cars, assets e.t.c. ) and display their location on maps with crystal clear detail right down to street level in a web browser. It lets you to track your objects in real time, directly view historical tracks and notify about events that require your immediate attention, generate various group reports and much more. PackardJ tracking is very simple, user friendly and designed to communicate with a wide variety of GPS devices including mobile devices. It is constantly improved and updated with new features.
.
How GPS works
GPS satellites circle the Earth twice a day in a precise orbit or path. Each satellite transmits a unique signal and orbital parameters that allow GPS devices (trackers) to decode and compute the precise location of the satellite. GPS receivers use this information and trilateration to calculate a user's exact location. Essentially, the GPS receiver measures the distance to each satellite by the amount of time it takes to receive a transmitted signal. With distance measurements from a few more satellites, the receiver can determine a user's position and display it electronically.The GPS location calculated by the GPS tracker device is then transmitted to a server connected to the Internet via a cellular network such as Vodafone, MTN or AT&T via 2g, 3g or 4g.Mobile phone apps installed on your phone read the location data from the Internet Server and display the location on a map on your mobile phone.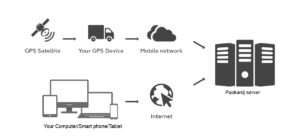 .
Once your position has been determined, the GPS unit can calculate other information, such as
Speed, Bearing, Track, Trip distance, Distance to destination, Altitude, Sunrise and sunset time,And more
.
What can you do with GPS?
.
Your can locate and track moving and stationary objects on demand or live using GPS. The only requirement is to fit whatever you want to track with a suitable tracking device. Most people use GPS for tracking cars. However you can also use GPS to Track and locate:  people especially kids; pets; assets both stationary and those in transit.  GPS is also very helpful in satellite aided navigation. You can easily find your way to places you have never been. You can quickly discover the short cuts to your destination without asking for directions. You can discover You can record all routes taken and even estimate how long it will take you to get to a destination.
.
What can we do for you.
.
What your reasons for tracking may be, we provide you with a state of the art tracking platform to track thousands of objects in real time. Our selection of GPS tracking devices will enable you track your;
.
Smart phone (Android and Apple-IOS),
Your Personal Car
Your Fleet of vehicles
Your Special Needs child
Your Child
The eldery
Assets in transit or Stationery
.
Our platform supports more than 1,000 types of GPS tracking devices and is feature packed.
A live demo can be accessed here. UserName: demo, Pass: demo123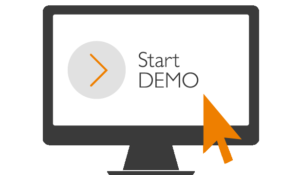 We are unable to show locally tracked objects in the demo for privacy of our clients
.
Free 7 day full feature trial is also available.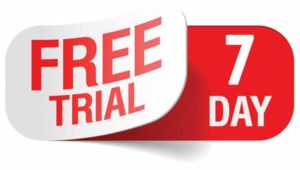 Track your phone, car, asset for seven days free. Try out our feature packed platform free

* Basic requirements
You need a GPS device for each object you want to track, a GPS device receives position information from GPS satellites and forwards it to packard-J servers.
Your smart phone can be transformed into a full GPS tracker and we suggest you use it for the demo to keep everything free. There are also vehicle mounted GPS devices, asset tracking devices and personal tracking devices that include both GPS and a mobile data module.
Your GPS device needs to have an internet connection to send position data to our servers. The most common option is to use a data subscription in 2G or 3G mobile networks. Most dedicated GPS devices include a mobile data module that use standard SIM cards.
.
Start using Packardj.com
How much does it cost to use this service?
Newly added GPS devices can be used for 7 days FREE with our service. If you would like to continue using our service, please purchase personal account subscription from our shop once device trial period expires. There are different types of GPS devices with different features and specifications. The price depends on the specification of the device. Key things to consider are battery life, GSM support, Included sensors, brand name, size, frequency of notifications, and mode of tracking etc. Many cheap Chinese GPS devices come with free tracking accounts and zero subscription fees. You have to be careful with such because your data is sent free servers that make money selling your location data to anyone including potential criminals. Visit the shop page for more details.
.
How to start using the Packardj.com location service?
If you still do not have GPS device, you can buy online or any other shop. Look at our list of supported devices to find a suitable device or verify that your device is supported by packardj.com. We also have a selection of GPS devices that you can buy from our premises and local agents.
Android and iOS mobile devices can be transformed into GPS device with GPS Tracker application which can be found in our Mobile Apps page.
Click "Registration below" to create account in Packardj.com, more details here.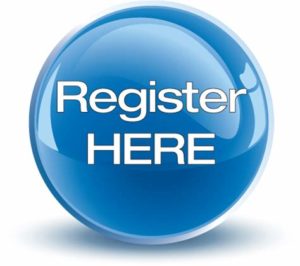 Login and add GPS device IMEI number to your object list, more details here.
.
How to configure GPS device to connect Packardj.com?
Refer to GPS device owner's manual how to set server IP and PORT. Our server IP and PORT can be found at supported devices page.
Set GPS device APN. (Ask GSM operator what APN to use with your device SIM card. Check if there is a username/password needed for the APN). Uganda mobile networks APN settings can be found here.
Make sure that your GPS device time zone is set to the correct UTC/GMT. If not it will show incorrect time or event won't work.
If you still have problems connecting your GPS device, Contact our support team support@packardj.com or call us, we will be glad to help you.
.
Will GPS device work inside the building?
GPS device may not work inside the building, because of signal absence with GPS satellites. However some devices such as mobile phones can use Cell towers and Wi-Fi Networks to estimate location.  Take it out or put in to the car.
.
How long does Packardj.com keep history?
90 days, but it is possible to save history tracks in GSR format. Later you can load them just directly from file.
.
Sign up today and Get Peace of Mind, Safeguard The Things You Love with secure GPS Tracking technology That Actually Works. Our intelligent, platfrom, devices and apps allowing you keep your family and precious things safe and secure, track exactly where they are, automatically alerting when sensing distress signals.