.
Tired of paying a dishonest field sales and marketing team?
Is your delivery team inefficient and always lying about delays?
Do your employees follow your instructions when you send them out to the field?
Suspicious of where the maid or house Nanny goes with your child for a walk?
Are your park rangers and Security guards on duty as they claim?
Do your employees go out with your valuables and you worry about their whereabouts?
Is your team letting you down by arriving late to provide service to your clients?
Give us a call today or visit our offices.
We have options and they are very affordable.
.


The Benefits of Using Our GPS Tracking Platform for your employee tracking include
Real time Tracking: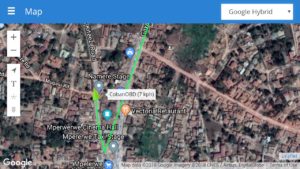 .
Real-time tracking keeps you aware of your car location and status information, and historical tracking lets you view a complete history of all tracking sessions recorded over time. Our GPS solution also includes a complete report suite for you, so you can see your data and reports in one easy-to-read format. Locate tracked persons, see how far a they traveled over a period of time.

.
Geofencing and Notifications: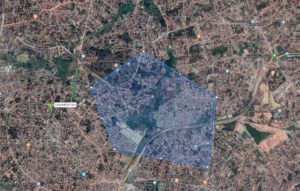 .
Spatial fences of all shapes and sizes can be digitally set to restrict personnel to a prescribed geographic region. Our GPS tracking software will send alerts to your computer and/or mobile device when a tracked person enters or leaves a fenced zone.

.
Invaluable Details: The little things can make a big difference, which is why we've paid special attention to the details of our GPS software solution. We have designed our platform with strong security features to keep your private data safe. In addition, we have included complete localization features for users to track assets anywhere in the world in their own languages.
.
In summary depending on the choice and specifications of GPS tracker installed you can get some or all of the following benefits.
1. Location Management
2. Route Planning and monitoring
You can plan routes and travel times for both short and long term distances for field staffs.
4. Coverage verification
Using important parameters such as time, location, routes it becomes easy for you to know how much territory has been covered by your marketing team and which gaps are to be covered.
5. Employee Performance
For example time management, adherence to set routes and routines.
6. Reports and Graphs
Configurable periodical management reports and graphs on tracked persons.
7. Alerts and Notifications
Alerts and notifications can be set. If a person leaves the planned route or zone or moves without authorization, or in other undesired events, an alarm can be triggered.
8. Emergency Rescue for employees going in dangerous places.